About Us
INTRODUCTION TO APLAB SAINTIFIK
The company was formed with the name APLAB SAINTIFIK on 27 January 1993, having its first business premise in Jalan Gasing of Petaling Jaya, Selangor. The company's core business is in providing good quality, cost-effective service in the form of laboratory equipment and supplies to government departments as well as corporate organizations, which includes educational institutes, universities, colleges, schools and research institutes.
APLAB SAINTIFIK itself comprises a dedicated team of personnel who have served in the field with experience exceeding 20 years. That very fact is, and has been an important contribution towards the integrity, credibility and capability of the company in meeting its customers' requirements till date. The company has, and shall always set its customers' satisfaction as its highest priority in undertaking any project be it small or large in capacity.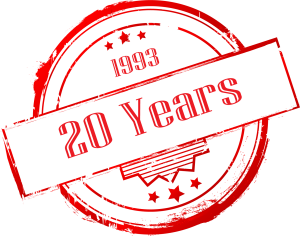 The team at APLAB SAINTIFIK is always aware that its valued customers are the major contributors with a direct effect on the success of the company. The team is determined to excel further in achieving greater heights, and pledges to always satisfy its valued customers to the fullest.
COMPANY'S VISION & MISSION STATEMENT
To become a renowned vendor in the field of Scientific Laboratory Supplies and Services, with a constant aim to improvise on knowledge, technology, strategy, and expertise in ensuring that the company always remains competitive & successful.

To become a catalyst in technology transfer from abroad, by constantly educating our Clients on the latest available technologies and making it easily available to our Clients.

To meet and exceed our Clients' expectations with the solutions and service that we provide, and to maintain an excellent relationship with our Clients as well as our Suppliers.

To ensure that our workforce comprises people of good values and are competent to keep in line with our vision & mission.

To always pay importance to Humanity in our quest for success.